Let's boost these bids!!!!!
HURRY, HUrry, hurry...they're almost gone......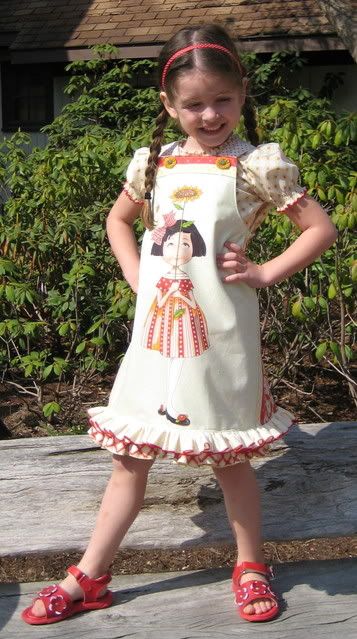 Her new best friend, is what you'll find in this
too cute jumper
! This fabric is quickly becoming a favorite in boutiqueland...so be one of the firsts to have it in your little one's closet!
This is a OOAK from
harpersboutique
.
Here's a classy little set from
bod_a_bling_boutique
.
This
necklace and bracelet
set has just the right amount of
bling to balance out the beauty of the pearls.
The perfect accessory for every little princess' wardrobe!
Ladybugs have been widely known to bring good luck...AND, they are just about the cutest little bug there is! Even the most girly of girls won't mind wearing this little bug on her wrist...in fact, she probably won't want to take it off! This
ladybug bracelet
by
msgoodie2shews
is a must have...*gasp*...no bids yet!
Does your little one like cats? How about
Fancy cats
? Of course she does! This twirl set by
pugsandkisses*boutique
was created in the classic color combo of pink, black and white. Make your little one purrrrrrrfectly happy and bid today before it's gone!!!

Sweet, sweet, sweet...this little
"Welcomed Guest"
onesie dress by
troyx2
is so sweet! A vintage pillowcase was used to create this---A-DORABLE! Don't have a little one to buy it for? Save it for a baby shower! No bids yet...so get it now!!!